Posted on
By Lisa van Zeist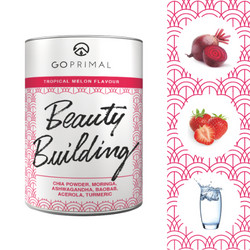 GoPrimal Simple Smoothies are made of one of the super healthy GoPrimal blends and just three other ingredients. Quick, simple, healthy and tasty!
Ingredients:
1 Scoop GoPrimal Beauty Building
1 whole beet
1 hand strawberries
250ML water

Throw it in the blender and enjoy!
If you liked this recipe and would like to receive weekly recipes and inspiration then subscribe below.